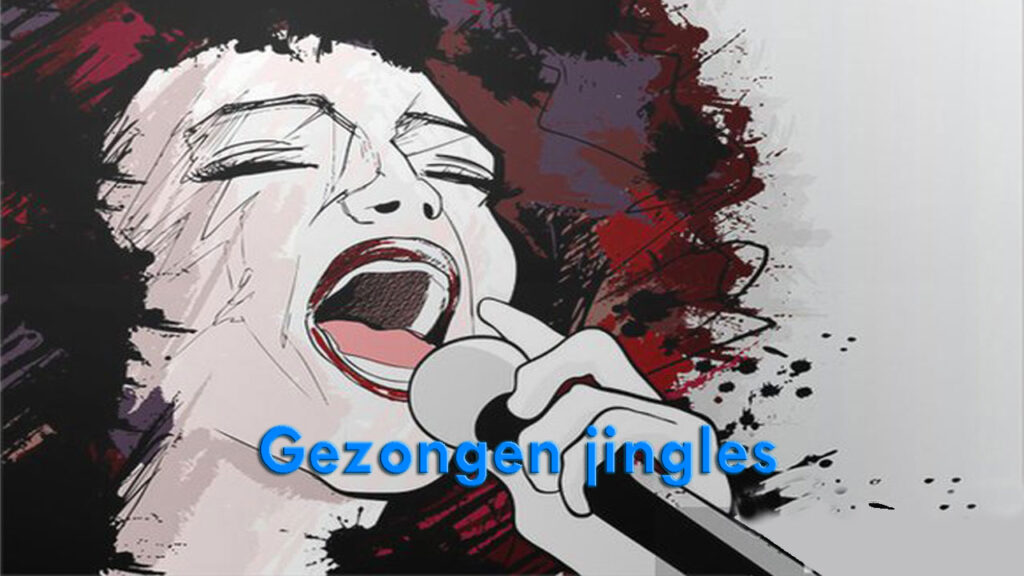 Gezongen jingles bestel je bij ons per stuk voor €89,-.
Of vraag naar onze staffelkorting via info@temjingles.com
Gezongen jingles langer dan 15 seconden kosten €119,- per stuk.
De genoemde prijzen zijn exclusief btw.
Onze kracht is het vertalen van jouw idee naar geluid.
Maar ook zonder ideeën kun je door ons een identiteit laten maken in de vorm van een gezongen station-id.
Onze gezongen jingles zijn altijd voorzien van zowel solo als meerstemmige delen.
Alles kan uiteraard in overleg naar wens worden ingevuld. Volledig custom zonder kaders.
Alle soorten gezongen jingles bestel je bij ons via info@temjingles.com
Kijk ook op onze prijzenpagina voor andere opties.
Kijk voor rechtenvrije muziek ook eens op onze webshop.
From idea to sound!